THE HILL OF CROSSES
The Hill of Crosses - the impressive memorial to the anti-Soviet resistance - is located near the town Šiauliai.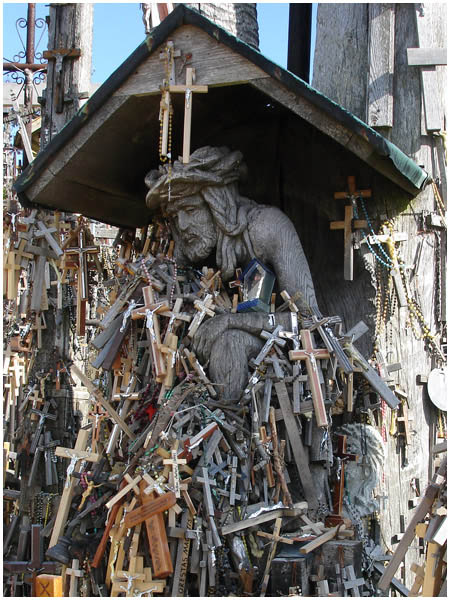 Under the rule of the czar and the Russian orthodox church, as well as during Soviet dictatorship, the erection of crucifixes and other devotional objects was strictly forbidden. The last of the remainig crosses were demolished by bulldozers in 1961, only to be rebuilt over and over again.
Pope John Paul II payed a visit to Šiauliai during his last stay in Lithuania.