GRUTAS AND DRUSKININKAI
Grutas Park is situated 130 km to the south–east of Vilnius on the road to Druskininkai. The open-air exhibition displays lifesize sculptures and bas-reliefs portraying Soviet 'heroes'. Most of the monumental artworks were previously erected in Lithuanian cities only to be dismantled right at the end of Soviet occupation. The sculptures speak of megalomania - they testify the omnipresent force of the so-called 'communist' doctrine.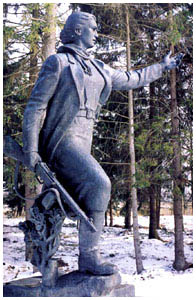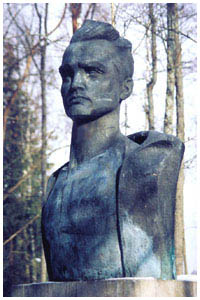 Source: www.grutoparkas.lt
The park hosts an information center on Soviet propaganda with authentic documents, photographs, and other relevant material. The shop offers souvenirs such as military caps. Soviet meals are served at the nearby restaurant. There is also a small petting zoo designed to entertain the kids.
Grutas Park lies close to the popular health resort Druskininkai - a picturesque little town surrounded by vast pine forests and beautiful valleys. Both the river Nemunas and the lake Druskonis are well worth a trip. Notable sights in the city of Druskininkai include the museum in honour of the Lithuanian composer M. K. Ciurlionis, the forest museum, and the local art gallery.

Druskininkai. Source: www.druskininkai.lt