VILNIUS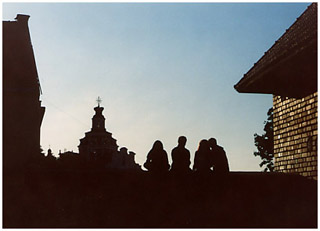 Continue to the Vilnius Sights
Vilnius is a vivacious university town with a southern air. It has one of the oldest, largest and most beautiful Old Towns in Eastern Europe. It stretches across 360 hectares. In 1994 it was declared World Heritage Site. One can find a lovely church behind almost each and every bend of the Old Town's alleys. Vilnius' architectural landmarks are a striking mix of different epochs: Gothic, Renaissance, Baroque, and Classicism.
Lithuania is as famous for its excellent cuisine as it is for its strong and tangy beer. Visitors as well as locals love to relax in one of the Old Town's many sidewalk cafes, comfy pubs with live music, and posh night bars with bargain prices.
With its 600,000 inhabitants, Vilnius is Lithuania's political, econimical and cultural centre.
Vilnius is a safe, hospitable, and comfortably sized city who caters to every taste. Its festivals, concerts, sports events and theatre performances all attract a large number of visitors throughout the year.
Come and enjoy Vilnius, the pearl of the Baltics!
Continue to the Vilnius Sights